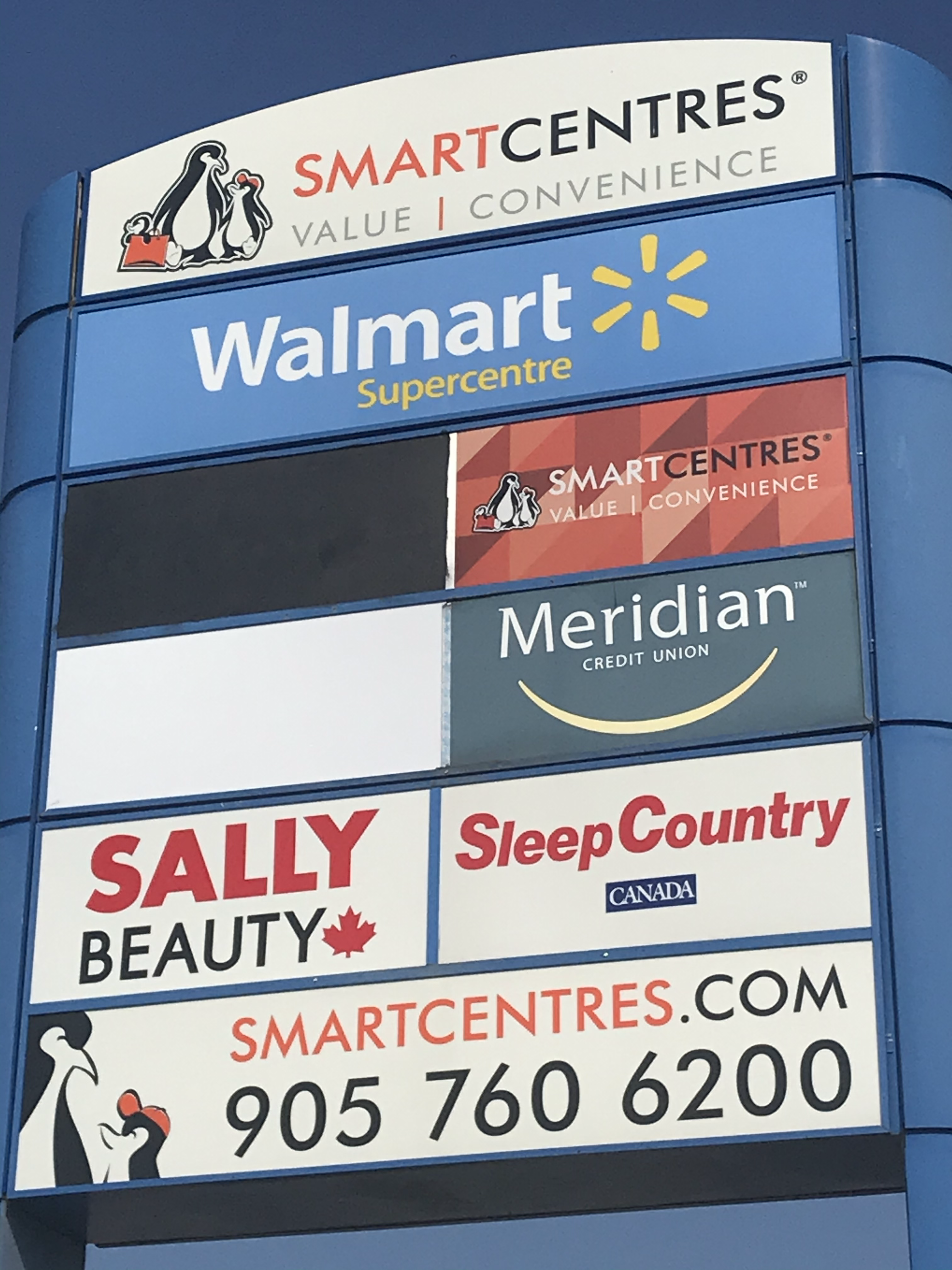 National brands, with multiple locations are always looking for creative ways to gain attention and attract customers in their local markets. Knowing that over 80% of buying decisions start online, smart marketers search for ways to get first-page rankings or first-page regular organic rankings for each of their multiple locations. It's the holy grail of local digital marketing.
There are lots of moving parts to an effective local digital marketing initiative. Multi-location businesses leveraging consumer appetites for using search engines to gather insights and information are winning the battle. As it is with any business, regardless of how many locations the business has, it's all about establishing and stabilizing the business' online presence – working within the best-practices established by the search engines to make sure that business appears consistently and in a relevant manner.
We've collaborated with a number of national, multi-location brands over the years and have found that there are a number of commonalities to a successful local marketing program. On balance, the most successful local marketing programs are built upon a solid foundation of:
Consistent and accurate location data.
Exposure across major search engines and social media sites that delivers cost-efficient performance.
Robust, search-optimized, relevant and authoritative, landing pages for each location.
Most marketers are busy managing email promotions, digital ad-spend and pay-per-click campaigns, so its easy to lose sight of these basic location-based marketing imperatives. Unfortunately, neglecting these basics can result in struggling downstream marketing programs that deliver subpar results.
We've gathered a few examples of this. The following three stories illustrate the negative impact that these issues and lack of attention to a few minor local marketing details can have on the success of these organizations' local locations.
#1 Throwing Good Money After Bad Data
The Opportunity:
There are approximately 1,740 branches across 285 independently member-owned credit unions in Canada. One of the larger credit unions, based in Western Canada, with over 100 branches, collects an average of $497 in annual revenue for various active personal checking account products. The marketing group's goal was to grow revenue by increasing the number of those accounts. To generate demand, they are spending a little over $250,000 annually on online advertising. They perceived that their efforts had resulted in a return on investment (ROI) of 21 percent, based on typical indicators such as average cost-per- click, click-thru-rate, conversions and average revenue per account.
The Challenge:
Responsibility for the location data associated with each branch is managed by a different group within the organization. The marketing team was not aware that the location data was full of errors: nearly 11 percent of the locations had inaccuracies like missing phone numbers, wrong branch hours or addresses that were not accurate. These are significant issues – consumers will go elsewhere if online location data is incorrect or missing. Google and Ipsos have issued studies that found that 47 percent of mobile searchers are more likely to explore other brands if a business does not have a phone number associated with its search results.
The Reality:
When the marketing group realized the scale of the location data errors, they quickly surmised that a portion of the ad spend was being wasted when searchers clicked through the ads only to find missing or incorrect data and go elsewhere. The leader of the marketing team estimated that conversions were actually close to 5 percent lower due to the data inaccuracies and omissions—decreasing the program's ROI by close to 9 percent.
The Performance-driven solution:
The Marketing Director assigned one of their team members with the responsibility of determining ways to first correct existing location data errors, and then keep the data accurate and consistent. They collaborated with a digital agency and a SaaS platform that enables more efficient and accurate data management. They worked with the other department to leverage this SaaS technology, and improved the accuracy of their data to 99 percent—capturing the lost conversions they were losing because of the bad data and increasing the program's actual ROI to 28 percent.
#2 Spending Too Much for Too Little Coverage
The Opportunity:
A national auto service chain with just under 700 locations has worked with a listings syndication service to publish its location data across online directories. The business' goals are simple – beat out the competition in local searches and drive in-store visits. From a performance perspective, their goal is to also capture extra revenue per shopper visit. The chain's original syndication service published location data to a network of over 50 publishers at a cost of $165 per location, per year.
The Challenge:
Their business dynamics shifted as a significant competitor began opening stores in and around many of the towns and neighbourhoods they used to dominate. The company experienced significant pricing pressure from this new competitor. Consequently, the search for lower marketing costs and other operating efficiencies meant to offset these pricing pressures needed to be implemented, almost immediately. The realities of this lower pricing situation had a significant impact on the company's revenue. The head of marketing was reviewing every expenditure, including the $115,500 line item for location data syndication. A lower cost solution was needed. The challenge was to find more cost-effective options and determine the effect a new syndication method would have on marketing ROI.
The Reality:
They discovered an alternative approach to their data syndication platform that focuses on delivering location data to the top six online search and social sites at a fraction of the $115,500 cost. There was concern about the effect that a smaller publisher network would have on the ROI, however upon further discussion, testing and research, the team found that the top six sites actually account for most of the traffic within the larger network of 50 publishers. By covering the most relevant and visited sites at a greatly reduced cost, this approach actually increased the program's overall return on investment. The business had an ROI of 29 percent with its original data syndication partner, while the new approach provided an ROI of over 450 percent—over 15 times greater performance! While the current syndicator had a larger publisher network, the additional sites generated only 20 percent of the total visitors and were not highly trafficked enough to yield profitable search conversions.
The Performance-driven solution:
A more flexible, cost effective and efficient listings listing data syndication platform that will deliver performance across the most impactful of directory traffic at a significantly reduced investment- lower marketing costs and dramatically increased ROI.
#3 Losing the Battle for Search
The Opportunity:
A Canadian based quick-serve Mexican restaurant chain with over 300 locations was suffering at the local level when it came to rankings and placement in search results. The chain needed to improve its web and mobile presence and also overhaul its local SEO strategy.
The Challenge:
The chain partnered with a digital agency with deep capabilities in local marketing for multi- location, national brands. As the team begins to analyze the chain's SEO efforts, they find a few disturbing results:
Weak search engine placement for non- branded terms (like "burrito" or "quick Mexican food" plus a city or postal code)
Not a single mention on the first two pages of search results for most local searches.
For branded terms (like the name of the restaurant with a city or postal code), several of the coveted top spots in search results are being won by directories. Unfortunately, when searchers click through to those pages, not only do they see the location's information, but they are also treated to the competitions offers.
For the few results that the brand does capture, the links go directly to the brand's home page which doesn't provide any value to someone searching for a location in their hometown.
The Reality:
The marketing team and their agency partners quickly determine that a plan is needed to significantly improve the chain's web presence. They undertake a project to launch unique landing pages for every one of its over 300 locations. They know that these unique landing pages must have accurate, relevant, rich and engaging content like photos and videos, location-specific offers, reviews, and correct hours, directions, and phone numbers. These pages must also be optimized for search engines. Their goal is to improve search engine placement and also reclaim clicks from directories that constantly feature competitors' offers on their landing pages. If done properly, they project that the business will deliver an extra 60,000 search impressions per month, leading to almost 7,000 more online and in-restaurant orders—resulting in a monthly revenue increase of approximately $77,000 and an ROI of 135 percent.
The Performance-driven solution:
The marketing team knows that using internal resources to build optimized landing pages is costly and time consuming. The agency proposes a solution that provides a SaaS-based local- marketing platform to manage and distribute location data and also crafts a cost-effective plan to create unique, search-optimized landing pages for each of the over 300 locations. In the end the marketing group and their agency partners delivered a much-improved local marketing program that produced a 135 percent ROI.
How Much Could YOUR Marketing ROI benefit by optimizing your multi-location business at the Local level?
Every day that a business waits to make changes to the way they think about "local" wastes money. Many local marketing problems are easy-to-fix. Data accuracy can improve, the right listing syndication solution can be more strategic and far more affordable, and search- optimized, authoritative landing pages for each location can be created, deployed and managed cost-effectively. Many marketers don't understand that these initiatives don't need to consume massive internal IT project hours, or marketing resources, for that matter. A performance- driven, SaaS solution deployed by a skilled partner with the right mix of experience and capabilities when it comes to local marketing for multi-location national brands, can make all the difference.